ISIPTA '17 & ECSQARU 2017
Thanks to all the participants!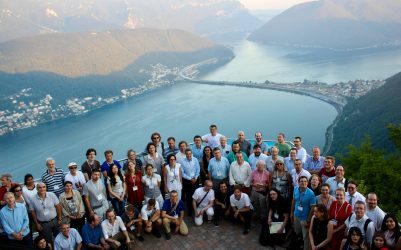 News
About Isipta '17 & Ecsqaru 2017
The Tenth International Symposium on Imprecise Probability: Theories and Applications (ISIPTA '17) and Fourteenth European Conference on Symbolic and Quantitative Approaches to Reasoning with Uncertainty (ECSQARU 2017) will be held jointly in Lugano (Switzerland), on July 10-14, 2017.
Both the ISIPTA symposia and the ECSQARU conferences are biennial events to discuss theory and practice of reasoning under uncertainty. While ISIPTA is especially focused on the field of imprecise probabilities, the scope of ECSQARU covers more generic qualitative and numeric uncertainty paradigms. The co-location of the two events is intended to favor cross-fertilization among researches active in both communities.
The whole ISIPTA/ECSQARU event will be held from Monday to Friday. See the complete program here.
Previous ISIPTA meetings were held in: Pescara (2015), Compiegne (2013), Innsbruck (2011), Durham (2009), Prague (2007), Pittsburgh (2005), Lugano (2003), Ithaca (2001), Ghent (1999).
Previous ECSQARU meetings were held in: Compiegne (2015), Utrecht (2013), Belfast (2011), Verona (2009), Hammamet (2007), Barcelona (2005), Aalborg (2003), Toulouse (2001), London (1999), Bonn (1997), Fribourg (1995), Granada (1993), and Marseille (1991).
Important Dates
Mar 3, 2017: ISIPTA paper submission deadline
Mar 13, 2017: ECSQARU abstract submission deadline
Mar 20, 2017: ECSQARU paper submission deadline
Apr 18, 2017: Author notification (both ISIPTA & ECSQARU)
May 2, 2017: Camera-ready copy due (both ISIPTA & ECSQARU)
May 5, 2017: ISIPTA poster-only submission deadline
Sponsors